Noir Romantic Suspense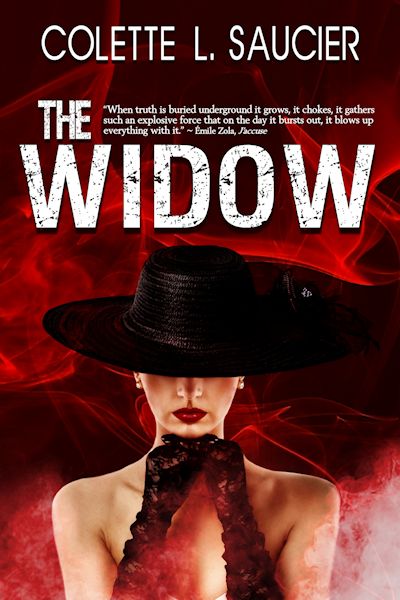 "When truth is buried underground it grows, it chokes, it gathers such an explosive force that on the day it bursts out, it blows up everything with it." – Émile Zola, J'accuse
In this controversial noir romantic thriller, DEA agent David Alvarez invested four years in deep undercover infiltrating the ruthless Sonora Drug Cartel only to have his primary target gunned down by a rival gang. Now his only hope in salvaging the operation and bringing the largest drug trafficker in the world to justice lies with the man's beautiful, young widow Catherine, whom he cannot bring himself to trust.
Drowning in wine and despair, Catherine would do anything to break free from the clutches of the cartel; but despite her desperate efforts, she can never escape the mistakes of her past that continue to haunt her.
Even though he cannot deny their mystical, mutual attraction, David must carry out his orders – from both the DEA and the Cartel – catching Catherine in a spider web of duplicity and deceit.  How far will David go to bring down the cartel? If he succeeds in winning the widow's trust, would he be willing to risk her life – or his heart?
NOTE: This is a noir romantic suspense. Contains strong language and intense sexual situations.
Buy links
AmazonUS    UK    CA    AU   IN
Barnes & Noble    Kobo    iBooks
Inktera     AllRomance eBooks
Print Edition
Oyster     Scribd
Advance Praise:
"A noir thriller as hard-boiled as anything written by Hammett or Chandler. Saucier writes with the force of a gunshot."
– Jack Caldwell, author of the CRESCENT CITY novels BOURBON STREET NIGHTS and ELYSIAN DREAMS
"A gripping novel of love and betrayal. The story is full of angst within their relationship, keeping you on the edge of your seat each time you turn a page."
– Rach Lawrence Books
"A non-stop thrill ride. I enjoyed the intelligent writing and the fast paced action. The relationship between David and Catherine as fellow rivals turned to each other for mutually benefit reasons is well done and adds great depth to the story line. I was unable to stop reading this book until it was done."
– Lori Reed
"This is a must read! I love the way the writer made me feel like I was there. I was on the edge of my seat wanting to know what happened next."
– Sue Wallace
"This gripping, angst-filled story was fast paced and interesting, with Catherine more emotionally broken as events unfolded and David going back and forth on whether to trust her and how far he was willing to jeopardize his career."
– A Klues
"With the fantastic writing and unique story-telling by the author, this book will appeal to a large group of readers that enjoy a good, suspenseful, Mafia type of story."
– Crystal's Many Reviewers
Loosely based on the exploits of the Sinaloa Cartel and Drug Lord Joaquín "El Chapo" Guzmán, who has dominated headlines since his daring escape from Mexico's most secure prison in July.
Press Release Stunning Noir Thriller Reflects Current World Events
UNDERSTANDING MEXICAN DRUG CARTELS