Now Available in eBook ~ Print Release October, 2016
Dearest Bloodiest Elizabeth – Book II: The Confession of Mr. Darcy, Vampire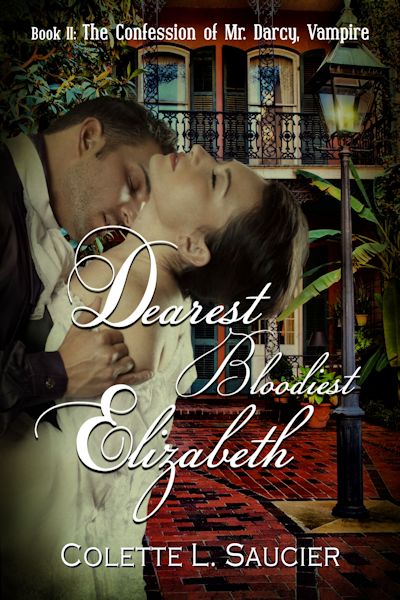 "The Widow is a gripping novel of love and betrayal. With David working undercover, he constantly has to be careful of what he says and who he says it to, even as his relationship with Catherine grows. Once his position with the DEA is revealed, Catherine still isn't sure what she can trust—and neither is David. Each has to fight through the lies to find the truth while working to save their lives. The story is full of angst within their relationship, keeping you on the edge of your seat each time you turn a page."                                                – Rach Lawrence Books
Press Release Stunning Noir Thriller Reflects Current World Events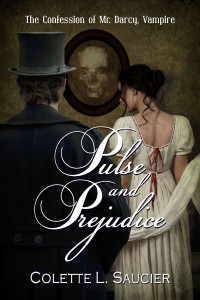 PULSE AND PREJUDICE: The Confession of Mr. Darcy – Vampire
"Colette did her homework and brilliantly incorporated the vampire plot line right into the re-telling of Austen's famous work. The last few chapters got a little steamy and it was incredible! Colette was able to add a touch of sexiness to Austen and pulled it off with class."
In this thrilling and sensual adaptation of the classic love story, Elizabeth Bennet and the citizens of Hertfordshire know Fitzwilliam Darcy to be a proud, unpleasant sort of man, but they never suspect the dark secret of his true nature. 
He is not a man at all – but a vampire.
"Murder, Mystery, love, great sex. When I read a book and I can feel the characters emotions, then I know it's a good book. That's what we have here." —Between the Sheets Book Reviews
Haunted by a traumatic accident and her husband's betrayal, Alicia believes she can never trust again. Now she must surrender her will to Mason if she wants to find out if the bizarre events terrorizing her are the work of the paranormal, her own paranoia, or something far more sinister.