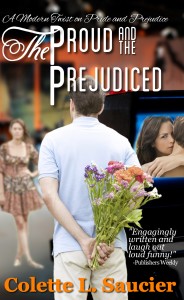 2013 AMAZON BREAKTHROUGH NOVEL AWARD SEMI-FINALIST
2013 AUSTENESQUE REVIEWS FAVORITE MODERN ADAPTATION

"Engagingly written & entertaining: Laugh-out-loud funny and filled with endearing characters, the novel's greatest strength is its masterful dialogue and the banter between the players. Skillfully rendered love scenes add heat to the romances, which the author keeps interesting through a roller coaster of plot twists." – Publishers Weekly

PULSE AND PREJUDICE: The Confession of Mr. Darcy – Vampire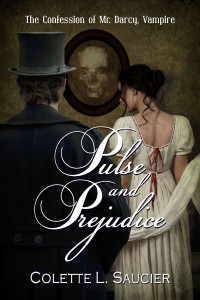 1st Place Winner in Catego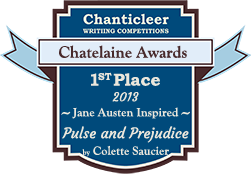 ry: Chatelaine Awards Romantic Fiction
Austenprose Readers' Choice: Top 5 Books of 2012
In this thrilling and sensual adaptation of the classic love story, Elizabeth Bennet and the citizens of Hertfordshire know Fitzwilliam Darcy to be a proud, unpleasant sort of man, but they never suspect the dark secret of his true nature.  He is not a man at all – but a vampire.
View trailer  as featured on USAToday.com
All formats of eBook Now on Sale for only $3.99!    
Also Available in Print and Audiobook! (Listen to Sample)

Pride and Prejudice
with a touch of vampires was enough to send me into fits of eye rolls. But, within only the first chapter, I found myself strangely drawn to the story. The vampire Darcy weaves his spell quickly." Austenprose
 ROMANTIC SUSPENSE ALICIA'S POSSESSION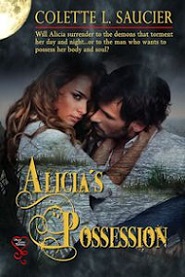 "Murder, Mystery, love, great sex. When I read a book and I can feel the characters emotions, then I know it's a good book. That's what we have here." —Between the Sheets Book Reviews
Haunted by a traumatic accident and her husband's betrayal, Alicia believes she can never trust again. Now she must surrender her will to Mason if she wants to find out if the bizarre events terrorizing her are the work of the paranormal, her own paranoia, or something far more sinister.
Paperback and eBook &  Now available in AUDIOBOOK!
 "It grabbed my attention and kept me riveted to the end. I couldn't wait to read this work, which offers everything: romance, sex, BDSM elements, crime, mystery, compelling characters, and a gripping plot. I read the novel in just a couple of hours, never putting it down." — Masquerade Crew
"A good read for both the love story and the mystery. Saucier has blended together a very interesting mystery with a BDSM relationship in its infancy. As the relationship between Alicia and Mason deepens, and he teaches her about his lifestyle, she is intrigued, but still troubled about losing her mind. In the end, the bad guys are found out, although there is a twist I didn't expect."— Manic Readers 
"A great story. It's got everything—sex, crime, cops, more sex, a twisted mystery, knot tying, and a superb denouement." — Chuck Hustmyre, screenwriter and bestselling author of THE AXMAN OF NEW ORLEANS
"Captivating: the characters also had that instant connection and you could feel it. There is also murder and mystery involved and keeps you guessing until the last page. I started reading it last night and was done this afternoon." — Simply Southern Couponers